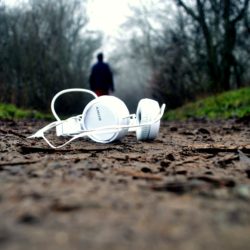 He Listens And Sees
20k Hertz - Audio Descriptions
Right away, we get it! Clips of The Matrix are played. We hear the opening chase scene, with its weighty score, dialog, environmental sounds and effects. All these are accompanied by a clean articulate, and emotionally invested (at least tonally) voice efficiently describing all the action. Hidden in the coding of many movies and shows now is an audio channel. This mysterious channel is known as the AUDIO DESCRIPTION. 
Like a master storyteller all the action and much of the scene painting is spoken there. The initial intent is so the vision impaired can enjoy movies and tv shows. And this is great. It's one more step forward in making entertainment more inclusive. Audio descriptions are a solution in the way in the way closed captioning has been. As of yet, without a standard and no requirements for content creators and media providers to produce an audio description track, it's taking a bit for all new material to catch up. 
But, don't think Audio Descriptions should be limited to just the visually impaired. We often learn what we're capable of by observing people who cannot do something. The quality on much of the content is exceptional in writing and performance. Thus, there is an opportunity for everyone, including the vision capable, to "listen", that's right, listen to a movie. Call it rediscovering the experience of story, through all in audio. With more of us "listening" through providers like Netflix, Amazon, Hulu then media companies will be pressured to increase its audio description catalog. First for those who need it most. And by doing so, we all hear the story.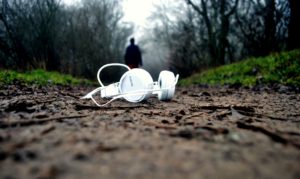 Lend An Ear is a series highlighting podcasts, interviews, and stories that help us become enriched expressions of ourselves. Whether it's a scientific study that explains our nature or a song which broadens your emotional landscape, Lend An Ear curates audio gems.
From the Author: My name is Logan Anderson. I'm a performer, poet, and storyteller. The order doesn't really matter. I'm from Sarasota, Florida. It was where I saw aerial performers rehearse for the circus on the route to school, where I played on the lawn and wandered the halls of the Ringling Museum, and where our white beach sand met the Native American tribal mounds. We are all trying to know or wanting to feel. I'm looking for the more that is there.