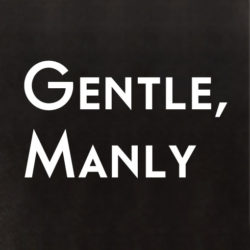 Gentle, Manly – Shifting The Male Stereotype
Phrases like "men don't cry" and "men are tough" are commonplace in our society. Generally speaking, we haven't created a safe space for men to openly be sensitive or affectionate and especially when it comes to interacting with one another.
Gentle, Manly aims to question this norm and offer an opportunity for dialogue in our community. This project will consist of a couple of photoshoots which call for the heterosexual men of Orlando to come together to show their platonic, casual affection for one another. This is a call for straight men to take a stand for connection, communication and compassion.
Gentle, Manly is a collaborative project produced by Jeremy Seghers, Macbeth Studio and the Elar Institute.
The first photoshoot will happen on Friday, April 14th 4pm to 7pm at Macbeth Studio in downtown Orlando, FL.
Gentle, Manly is a photography project that seeks to explore and challenge society's cultivation of stereotypical masculinity.
Who we are looking for:
Straight men of any background or way of life
What we will be doing:
Pairing up and photographing men, holding hands, in solidarity with other men who are judged, ridiculed, or condemned for openly expressing affection with each other.
Why we are doing this:
Because real, straight men show compassion.
What this is not:
Sexual or exploitative in any way.
What to prepare:
Just come as you are, with an open mind. Wear whatever makes you comfortable. We want to capture your honest, authentic self.
To participate, please email your name and phone number to:
whiterabbitorlando@gmail.com


The latest offerings of shows, workshops and get-togethers.