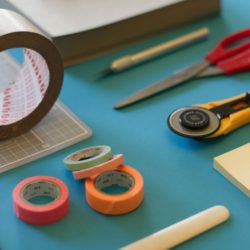 Life Design: Happy Answers Need Creative Direction
We recently listened to a super exciting episode of The Hidden Brain, "Getting Unstuck" . We don't know our future. We can see our challenges the way designers have been solving 'problems' for years—creativity, wayfinding, and improvisation. "Once you realize none of us know the future, we're making it up as we go along, so let's get really good at making it up as we go along. In fact, let's design it as we go along."
Dave Evans with his years of experience in Silicon Valley, co-authors Designing Your Life: How to Build a Well-Lived, Joyful Life. Dave clues us in on the methods that many designers realize. There is no "one right answer".
But what if your problem is "What's my next step in life?" It most often is. Define the problem. See the facts where they are—gravity cannot be changed. But when there is a desired outcome and no clear solution, start improvising. Try things you've never tried before.    
Lend An Ear is a series highlighting podcasts, interviews, and stories that help us become enriched expressions of ourselves. Whether it's a scientific study that explains our nature or a song which broadens your emotional landscape, Lend An Ear curates audio gems.
From the Author: My name is Logan Anderson. I'm a performer, poet, and storyteller. The order doesn't really matter. I'm from Sarasota, Florida. It was where I saw aerial performers rehearse for the circus on the route to school, where I played on the lawn and wandered the halls of the Ringling Museum, and where our white beach sand met the Native American tribal mounds. We are all trying to know or wanting to feel. I'm looking for the more that is there.